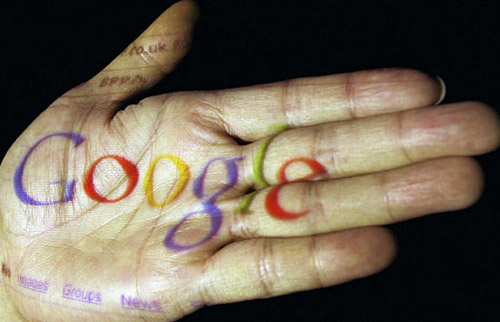 By Alan Collins
I recently had coffee with an executive headhunter at one of Chicago's largest search firms.
She shared with me an amazing story that has huge implications if you plan to change jobs in HR.
She was doing a search for a Senior HR Director for a well-known oil company based in Texas.
This job had the works.
Great pay.
Great benefits.
Great location.
An awesome future.
This was the type of dream job HR folks with 7-10 years of experience would kill for.
Anyway, she went online to check out a promising candidate she had just completed an exploratory interview with.
She checked him out on LinkedIn and then googled his name.
And, her jaw dropped!
On his Facebook page, she found twelve pictures of this candidate half-naked at a friend's bachelor party. It included various sexually suggestive poses with exotic dancers.
As she looked further down his page, he had numerous comments about his gambling habits, drinking, recreational drug use and nights out on the town.
"Holy crap!" she thought.
At that point, she didn't care that this was his private life.
She didn't care that his Facebook privacy settings were  probably not turned on.
And, it didn't matter to her one bit that this candidate was clearly showing off online.
All that mattered to her was…
In five minutes, this candidate had gone from hero to zero!
And he suddenly became someone who looked immature,
unprofessional and a high risk hire.
She confessed that, while she's pretty open-minded herself, there wasn't a snowball's chance that she'd be presenting him to her client as a candidate for such a terrific HR job.
As far as she was concerned, this HR dude was toast. Finished. History. There would be no follow-up or further interviews.
All because this candidate did not take steps to "google-proof" himself. And he allowed digital dirt to creep in and tarnish his online image and reputation.
The question we both asked ourselves as we sipped our coffee was: "What the heck was this guy thinking?"
But more importantly, what does this mean for you?
Why am I telling you this?
Here's why…
It is absolutely no secret that if you're an HR pro in the job market, you're going to googled. Expect it.
In fact, research by ExecuNet shows that at least 87% of recruiters reported using search engines to find background data on candidates before bringing them in for interviews.
Of that number, 35% eliminated a candidate because of what they found online. They are looking for the good, the bad, and the ugly on any site a search can turn up. That will include your your LinkedIn, Facebook, Twitter, YouTube, Squidoo and any other online information about you.
It doesn't matter if you're seeking an entry-level HR role or a senior executive position, someone is going to take 5 seconds and put your name through the google machine.
Now, you might say – great, google me.
You're not going to find anything.
And you know what…
That's even worse!
If you're googled and nothing shows up, what this means is that you probably don't have a web site….that you've probably have not given a speech to an prominent organization….that if you've probably never written any HR articles….that you've probably never done any work of note in the community or with a charity…that you've probably never held a prominent role in a HR professional organization….that you've not doing anything that has distinguished you professionally within your company or anywhere else for that matter.
That's what it could mean when nothing shows up.
Now understand, none of that may be true.
But that's how you could be perceived by a recruiter or hiring manager.
Now, I know that's not fair. What's personal is personal.
But life ain't fair.
On the other hand, I've just reminded you of an important, game-changing tip for your success…and that's how to google-proof your online image.
Here are the three steps:
1.  Google your name. If nothing shows up, develop a plan to improve your online image to put yourself in a more positive light.
This could include:
Speaking at an HR workshop or a local SHRM meeting.
Writing articles and have then published online or on a blog.
Finding someone who can promote articles that you have written.
Involving yourself in the community — such as spearheading a fundraiser for charity or becoming a spokesperson for the group's causes.
Getting involved in professional business or your local SHRM association.
Taking on the leadership role in noteworthy public relations activities at your company.
Or finally, creating your own web site.  A quick tool you use to help you do this is called Look Up Page (www.lookuppage.com) which can help you create a professional web page for yourself in just 5 minutes that guarantees your appearance on Google first page when someone searches your name.
2.  If unflattering stuff about you shows up online, take steps right now to get rid of it.
Start by taking down damaging images or posts about you.
Let me be more specific. If there are any current or "college days" photos on your website or your friend's website that show you using alcohol, drugs, or posing with knives or guns in a threatening manner, these should be taken down immediately.
If you have potentially embarrassing photos or posts are on a friend's website, contact your friend and ask that the photos or posts be deleted.
Also check to see if there are any photos or posts like this on your Facebook page or Twitter account.
If you have linked your Twitter page or another website, it's also possible for potential employers to see other questionable photos or posts.
Have all this wiped clean.
3.  If the digital dirt on you is really bad or difficult to remove, take even stronger action.
Some online information about you may be tough to erase. For example, you might find your name in a lawsuit or find libelous comments that someone has written about you.
If that's the case, find out who is operating the website and ask that the information be taken down. If this doesn't get this stuff removed, then set up a blog to counter the accusations against you or contact a lawyer.
Depending on the severity of what you find about yourself on the Internet, and depending on whether you believe it could damage your career  or personal life, you might need assistance from a professional. Besides a lawyer, you might also want to reach out to a public relations expert or an online reputation specialist.
Bottom line, paying attention to your online reputation is part of the career game these days.
You never know when someone will "Google" you before an interview. (If you're single, do you Google someone before a first date? I thought so!)
The best advice I can give is to simply avoid publishing potentially damaging or inappropriate content starting right now.
If you think that something you post online will negatively impact your ability to land a job now or even ten years from now, don't blog it, tweet it,  put it in your Facebook profile or write about it anywhere.
It's not worth it.
So google-proof yourself.
You never know who's checking you out for that HR job of your dreams.
Onward!
Now it's your turn, share your experience.
What's been your experience in getting checked out online?  How have you been able to successfully (or unsuccessfully) manage your image and reputation online? If you were to conduct a Google search on your name today, what would you find?
Add your comments by clicking HERE.
###
Want more strategies to avoid losing your dream job in HR, then check out: HR RESUME SECRETS:  How to Create An Irresistible Human Resources Resume That Will Open Doors, Wow Hiring Managers & Get You Interviews! by CLICKING HERE.
About the Author: Alan Collins is Founder of Success in HR, Inc. and the author of a variety of best selling HR books including HR RESUME SECRETS.  He was formerly Vice President – Human Resources at PepsiCo where he led HR initiatives for their Quaker Oats, Gatorade and Tropicana businesses.
Feed your network: If you like this article, feel free to share it with your Facebook, Linkedin, Twitter and E-mail contacts by clicking the buttons below…
About the author: Alan Collins was Vice President – Human Resources at PepsiCo where he led HR initiatives for their Quaker Oats, Gatorade and Tropicana businesses. He is now President of Success in HR, Inc. and the author of the HR best seller, UNWRITTEN HR RULES  and BEST KEPT HR SECRETS.   His most recent book, WINNING BIG IN HR, is now available on Amazon.
Feed your network: If you like this article, feel free to share it with your FACEBOOK friends by clicking the "share" and "like" buttons below…or share this with your TWITTER followers by clicking the "tweet" button below.
16 Responses to "How To Lose Your Dream HR Job in 5 Minutes — And The Steps You Can Take To Avoid It!"
Udi Drezner Says:


Hi Alan,

Great post!!!

I totally agree with you that managing your online reputation is extremely important these days, especially when job seeking.

Lookup Page is a great idea. If you Google my name or search my name in Yahoo you will see that my LookupPage is the first result 🙂

Cheers,

Udi Drezner

Marcia Robinson Says:


This is an awesome post offering great reminders.

It is really never too early to start creating a positive online persona. The sooner people take charge of doing this for themselves, the more prepared they will be.

Marcie

Gillene Edwards Says:


This is an excellent article. Images, real or perceived are most important. Just like your credit reports, credit card statements,etc., you should do a Google yourself on a regular basis just to monitor what people see when they preform a search on you. Most importantly, be aware that all of your actions, words, activities, can be made available for the world to see, if not by you then by someone else. Always present yourself in a professional manner. To be respected, you have to act in a respectable manner. Don't blow the chance of a life time (career or personal)on a few minutes of foolishness.

Jayan Sara Says:


Hi Alan ,

You are Absolutely right…

Thanks & Regards
Jayan sara

Sabry Says:


Hi Alan

fantastic article, this is very prominent area that we all miss out !!

#hatsoff

cheers
Mohamed Sabry
Sri Lanka

Maria Lopez Says:


Excelent recomendations.

Thanks.

Jayne Says:


I love what one talk show host once said, "Don't put your stupid out there for all to see". This is advice that she got from her grandmother. I find this to be very very true because once out there, it is difficult, if not impossible in this digital age, to undo it.

@civicark Says:


great talk from alan for those who will take note..

Sharen King Says:


It is a simple premise to remember whether your career is in HR, PR or you have the honor of being the courier for your local delivery service. Big Brother/Sister is always watching and unless you believe you are an island all your own each and every bad choice you make online will be there for eternity. A very good article and I am not surprised as technology and innovation like politics and religion to do not always give way to good decisions. I would suggest that the person once creating a positive web presence wether through blogging or web-site spend the time or hire a social media professional to insure this segment of their internet presence has a hiring ranking thus driving the negative to page six of Goggle and I am not referring to Page Six from the New York Post. "Be the positive force you want to see in others.'

Brian Says:


Something I sometimes wonder about is if as HR practitioners we're expected to be corporate automatons who always shy away from any hint of controversy. That was certainly my experience with corporate HR departments.

I have a blog about HR, and I try to "tell it like it is" about the HR profession (or at least how I see it). I don't sugarcoat anything or act like a "cheerleader." While I believe in what we do and am a strong supporter of the profession, HR isn't perfect and I don't believe in being a pollyanna either.

I also sometimes say slightly uncomplimentary things about unions, governments and some employers (although I don't usually mention them by name and I always avoid partisan politics).

Is this going to hurt me? Are we so conservative as a profession that we can't take any criticism and we feel that we have to be "rah rah rah" corporate cheerleaders all the time? Or will people respect me because I actually have informed opinions on issues that matter and am not afraid to share them?

Joseph Musoke Says:


Thanks Allan. this is a priceless advise to folks. many times people may never know the implication of their actions with the advise am sure many will be wiser.

ever thankful for your sharing.

warm regards

Joseph Musoke Uganda.

Funsho Salami Says:


You are totally correct. Thanks for sharing.

Alice Says:


Really a nice sharing!!!
I totally agree with you. You are right that the online profile is also impacted your reputation in your career.

Crystal Spraggins Says:


@Brian. What is the name of your blog? I'd like to check it out! (I have the same concerns as you, by the way.)

Brian Says:


Hi Crystal:

At first I was a bit reluctant to identify myself, but I suppose I didn't say anything disparaging in my comments above (or anything I haven't said right in my blog itself). You can find my blog at http://www.hrreporter.com/blog/HR-Policies-Practices.

Crystal Spraggins Says:


Thanks, Brian. I'll check it out!
Comments