by Alan Collins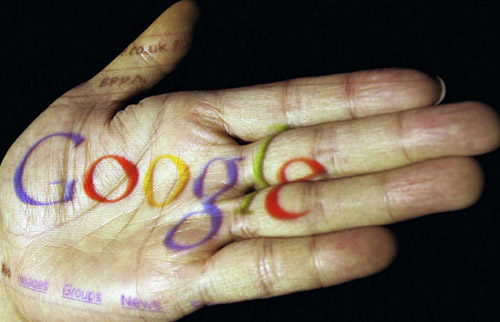 I was talking over lunch with an HR colleague of mine who heads up college recruiting at another company.
She shared with me an amazing story that has huge implications for advancing your career in HR.
Apparently, she was looking to hire a Human Resources master's degree candidate for a lucrative, full-time position in her organization. The job was in a prestigious HR fast track, entry-level leadership development program.
The job had just about everything you'd want. Great pay. Great benefits. Great company. Great location. Awesome future. A job most HR folks I know would have killed to get right out of school.
Anyway, she then went online to check out this promising candidate. At Facebook, she found the candidate's Web page with this description of his interests: "smokin' blunts" (cigars hollowed out and stuffed with marijuana), shooting people and obsessive sex, all described in vivid slang.
And, her jaw dropped!
It didn't matter that this student was clearly showboating.
It didn't matter that this is somehow a badge of honor among some college students who have this weird competition on who can come across as the craziest online.
It all didn't matter.
As far as my colleague, the head of recruiting was concerned…he was done. Finished. History. No job.
All because this candidate did not google-proof themselves.
My question to this job candidate is: What the heck were you thinking?
It is absolutely no secret that most companies use Google and Yahoo to conduct background checks. They do it for college students. They do it for HR managers. They do it HR directors, HR VPs and senior HR VPs. Most times they find nothing to disqualify a candidate.
However, many organizations are digging even deeper. They are looking up applicants on social networking sites like Facebook, MySpace, Xanga and Friendster, where college students often post risqué or teasing photographs and provocative comments about drinking, recreational drug use and sexual exploits in what some mistakenly believe is relative privacy. What can show up there can make an other great candidate look immature, unprofessional and a high risk hire.
What does this mean for you? Why am I telling you this? Here's why…
It doesn't matter if you're a college student or not, if you're interviewing for a Human Resources job – from HR Manager to HR SVP and everything else in between — don't think for a second that the person you're interviewing with for one hour isn't going to take another 5 seconds to at least Google you.
You might say – great, google me. You're not going to find anything. And you know what….that's even worse. If you're googled and nothing shows up, what this means is that you probably don't have a web site….that you've probably have not given a speech to an prominent organization….that if you've probably never written any HR articles….that you've probably never done any work of note in the community or with a charity…that you've probably never held a prominent role in a HR professional organization….that you've not doing anything that has distinguished you professionally within your company or anywhere else for that matter.
That's what it could mean when nothing shows up.
Now understand, it may not be true. But that's how you could be perceived. That may not be fair. But that's real.
On the other hand, I've just given you an important, game-changing tip for success. If you have disgusting and unflattering stuff about you showing up online, take steps right now to get rid of it.
If nothing shows up online when your name is googled, then do this: Create your own web site, speak at an HR workshop, write articles and have then published online, involve yourself in the community, get involved in professional business or professional associations, take on the leadership role in noteworthy activities in your organization. Since you are going to get googled anyway – and possibly MySpaced, Facebooked or Xangaed — you want to take charge of managing your image on online.
Use the web as your competitive advantage by leveraging it showcase your positive attributes, your accomplishments and the kind of things that can distingush you from rest of the pack — especially when it comes time for that next promotion or job opportunity.
So what are you waiting on, go google yourself…or better yet, start google-proofing yourself!
If you want to discover more in-depth tips and strategies to enhance your HR career — especially during the recession, then download our FREE 20 page special report: "HR Recession Guide: 7 Ways To Recession-Proof Your HR Career" (pictured left) at: http://www.HRRecessionGuide.com.
About the Author: Alan Collins is CEO & Chief Editor, SuccessInHR.com.  He was formerly Vice President – Human Resources at Pepsi where he led HR initiatives for their Quaker Oats, Gatorade and Tropicana businesses.
© SuccessinHR.com
2 Responses to "Google-Proofing Yourself To Get That Human Resources Dream Job"
Udi Drezner Says:


Hi Ken,

Great post!!!

I totally agree with you that managing your online reputation is extremely important these days, epically when job seeking.

There is an new tool I use called LookupPage (www.lookuppage.com) which can help you create a professional web page for yourself (only takes 5 min) that guarantees your appearance on Google first page when someone searches your name.

For example, you can Google my name or search my name in Yahoo to see that my LookupPage is the first result

Cheers,

Udi Drezner

Marcia Robinson Says:


This is an awesome post offering great reminders.

It is really never too early to start creating a positive online persona. The sooner college students hear this message, the more prepared they will be.

Marcie
BullsEye College Blog
Comments