by Alan Collins
A senior HR manager friend of mine was laid off recently after her year-end performance review. 
What was especially brutal was her boss' overall evaluation of her performance.
She had been rated a "3″ on her company's 5-point scale, which was "meets expectations."
Knowing that, she signed off on the review and told at that time that everything was okay.
So, she was blindsided beyond belief when she was called back in a few weeks later and given the pink slip! 
To be totally honest, she knew her performance wasn't stellar.
But she clearly didn't see this coming.
She was told by her boss that, after further discussing the company's financial troubles, the higher ups decided to eliminate her job.
Read that last sentence again.  It wasn't a performance issue.  It was just time to whack her job.
Yeah, right…
Click here to read the rest of this article!
Comments On The Above Article: 1 Comment »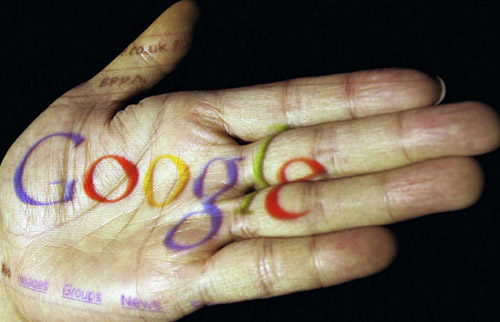 By Alan Collins
I recently had coffee with an executive headhunter at one of Chicago's largest search firms.
She shared with me an amazing story that has huge implications if you plan to change jobs in HR.
She was doing a search for a Senior HR Director for a well-known oil company based in Texas.
This job had the works. Great pay. Great benefits. Great location. An awesome future.
This was the type of dream job HR folks with 7-10 years of experience would kill for.
Click here to read the rest of this article!
Comments On The Above Article: 12 Comments »
By Alan Collins
Inside my head, there are six not-so-flattering thoughts and feelings I experience every single day at some point.
Here they are:
1. The grass is greener on the other side.
When I was an HR rep, I wanted to be a manager.
As a manager, I wanted to be an HR VP.
When I was a generalist in the Quaker Oats division, I longed to be in Gatorade.
When my boss screamed at me, I wanted to quit.
When I became a corporate VP, I wanted to do my own thing as an outside HR consultant.
When I was single, I wanted to be married.
Once I was married, I wanted to be single again.
You show me some grass, I will immediately think there is something greener.
2. Fear.
Fear of what?
I don't know.
Click here to read the rest of this article!
Comments On The Above Article: 26 Comments »
by Alan Collins
I'll never, ever forget the story of Stephanie Jensen.
Many years ago, she was a rising star with a great track record in Human Resources.
She became the Brocade Communications HR VP after spending 20 years in HR gigs at high-tech companies.
She had come a long way and had a lot to be proud of after starting off in an entry-level position at Apple.
Unfortunately, her career took a detour that she hadn't planned.
Stephanie was sentenced to four months in
federal prison and fined $1.25 million!
You might wonder…what the heck happened?
Click here to read the rest of this article!
Comments On The Above Article: 25 Comments »
by Alan Collins
Jim always seemed to get the big promotions in HR.
When we worked together at Quaker Oats, I watched in awe as he steadily moved up the HR ladder.
From afar, I thought he was an absolute genius.
Then, one day, he became my boss and I learned his REAL secret.
Yes, he was a bright and inspirational HR professional.
Yes, he knew the business cold.  Better than many of our general managers.
Yes, of course, he worked hard and got things done.
Yes, he had built a reputation as a terrific leader, manager and coach for his HR team.
Yes, his clients, his peers and the higher ups all loved him.
And while all of these factors helped him, in his mind, they weren't the key reason for his success in HR.
I learned this when, one day over lunch, I asked him for some career advice.
And in response, he candidly shared something most managers know…but I believe rarely tell their people.   
Click here to read the rest of this article!
Comments On The Above Article: 26 Comments »
by Alan Collins

Surprisingly, I'm a fan of LeBron James (pictured left with wife, Savannah).
He's a world champion and one of the best basketball players that ever lived.
So what's not to like.
Unfortunately, quite a bit!
A lot of haters out there absolutely despise him for the horribly "insensitive" way he let his employer, the Cleveland Cavaliers,  know about his "decision" to leave the organization.
He fired them on national TV…and gave them no heads up.
No forewarning.
No courtesy phone call in advance.
Nothing!  He just kicked them to the curb.
They found out when the rest of the world found out.
And when the smoke cleared, people were pissed.
Fans burned his jersey on the streets in Cleveland.
His posters were torn down.
Radio talk show phone lines were buried with calls from fans who raked him across the coals.
Click here to read the rest of this article!
Comments On The Above Article: 25 Comments »
By Alan Collins
Take a break.
Find a quiet spot.
Grab a cup of coffee…or your favorite beverage.
Then spend 15 minutes checking out these 3 absolute "must read" articles:
Why This Is Important To You:  Lots of HR pros whine about how tough it is to win a seat at the table and get respect as a so-called "HR business partner."  However, your success depends on your ability to influence the leaders in your organization.  In this comprehensive article, Alan Horowitz attacks this issue with a vengeance and reveals 7 strategies to help you make this happen.   Check it out HERE.
Why This Matters:  Your HR career is going absolutely nowhere if you don't have — or acquire — executive presence.   That may be okay with you.  But just in case it isn't, Sylvia Ann Hewlett, in this article, gives you the scoop on what it is and how to acquire it.  Her article is waiting for you HERE.
You Need To Check This Out Because…if you're calling yourself an HR generalist these days, you need to be a master of employee engagement.  Yes, I know there are 2 million definitions of engagement and every organization does it differently.  That's exactly why you need to simplify things for yourself.  Kris Dunn, in this article, lays out 3 simple sentences about engagement and features one of the best videos I've ever seen on the topic.  Check it out HERE.
Now go ahead and get started.  Your coffee break starts…NOW!
Once you've read them, come back and add your thoughts HERE.
About the author: Alan Collins was Vice President – Human Resources at PepsiCo where he led HR initiatives for their Quaker Oats, Gatorade and Tropicana businesses. He is now Founder of Success in HR, Inc. and the author of the two HR best sellers, UNWRITTEN HR RULES and BEST KEPT HR SECRETS.   His most recent book, WINNING BIG IN HR is now available on Amazon.
Feed your network: If you like this article, feel free to share it with your contacts by clicking the buttons below…
Comments On The Above Article: 2 Comments »
by Alan Collins
Are you getting interviews but no offers?
While it's great to get invited in to interview for your HR dream job, it a bummer when afterwards they don't SHOW YOU THE MONEY!
However, let's face it.  You're not likely to get every single HR job for which you interview.  Some jobs are meant for you and some jobs aren't.
But, when you habitually get overlooked when it comes to job offers, or even second interviews, it's time to step back and figure out where you have room to improve.
The simplest way to find out why you're not getting offers is to just call up the people you interviewed with and get feedback from them.   Easy to do, right?  Yes, it is…
…BUT DON'T COUNT ON IT HAPPENING ANYTIME SOON!
Here's why:    Read the rest of this entry »
Comments On The Above Article: 33 Comments »
by Alan Collins 
When Marissa Mayer (pictured left) left Google and joined Yahoo as the new CEO, she did something significant. 
Shortly after she took over, she fired the VP of HR, David Windley.
Following him out the door was his #2 HR exec, Talent Acquisition Leader Grant Bassett.
Why did she do this?
Because she could.
That's what you do when you're the new leader and the stock price is in the toilet.
And your biggest competitor (Google) is kicking your butt.
And everyone says your culture is all screwed up.
Click here to read the rest of this article!
Comments On The Above Article: 27 Comments »
by Alan Collins

Yesterday, I had lunch with a former colleague who just got let go from an HR director's job. 
He was a week into his search for a new gig.
I asked him what approach he was using.
He said he was…
-Visiting online job sites
-Applying for jobs online
-Searching the career blogs
-Reading online articles on finding a job
-Scouring for job leads on google
-Tweeting
-And networking on LinkedIn.
Noticing a pretty obvious theme here, I asked him, what else are you doing, and he said, "that's it."
"Wrong answer!" I replied.
And since he was a good buddy, I and someone I cared about and could talk straight with, I went ahead and let him have it.
Click here to read the rest of this article!
Comments On The Above Article: 8 Comments »
« Previous Entries